Top 5 Stocking Stuffer Yo-Yos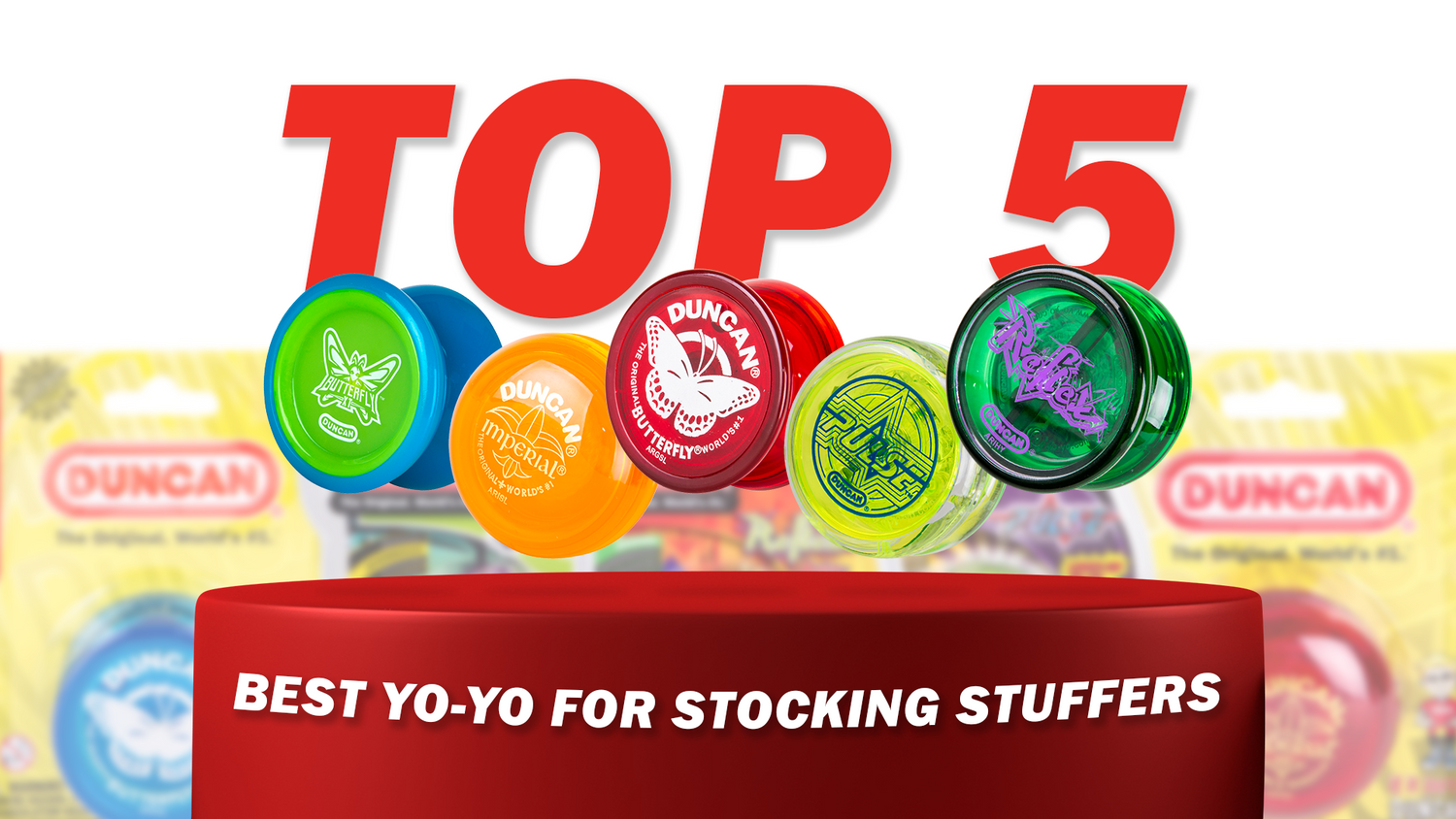 As experts in yo-yos and kid fun, we have compiled a list of our best-selling yo-yos for holiday gifts this year. Whether your kids will be playing in your house or outside, these yo-yos will keep your kids entertained through the winter. As a bonus, they have a ton of benefits including helping build fine motor skills and critical thinking!

Our top pick, the yo-yo will make you more popular than Santa with your kids this year. Since yo-yoing is about finding the best yo-yo for your skill level and cool trick interest, we suggest one of the four options below.
The Imperial® is the original, All-American classic. A timeless favorite, the Imperial® features a narrow string gap, steel axle, and durable plastic body in bold colors. It is great for learning the basics of yo-yoing! Price $4.49 Buy Here
The Butterfly® is best selling string yo-yo of all time! A favorite for over 60 years, the Butterfly® offers a wide shape that makes landing the yo-yo on the string much easier. It features a flared shape, steel axle and durable plastic body that can withstand impact. It's great for learning the basics of yo-yoing! Buy Here
Based on the world-famous Butterfly®, the Butterfly XT™ is a classic design with modern technology. It features a ball-bearing axle, offering 10x the spin time of the original Butterfly®. It boasts a take-apart design for easy knot removal and a starburst response design for snappy returns to the hand. These features make Butterfly XT™ perfect for a beginner to intermediate player looking for high performance at a great price! Price $5.99 Buy Here
The Reflex™ is the easiest yo-yo for new players. It returns to the hand without having to tug the string! In the center of the yo-yo is a centrifugal clutch. As the yo-yo loses spin, this clutch engages around the axle and the Reflex™ automatically snaps back to the hand. Price $9.99 Buy Here
The Pulse features special LED light-up technology. It is designed with a ball-bearing axle for long spin times and friction stickers for easy returns. Used by world champions! Price $11.99 Buy Here
Use FAMILY25 for a one-time 25% off on your entire purchase when you check out. Limited time only!