Impacting Lives with Positivity, Creativity & Fun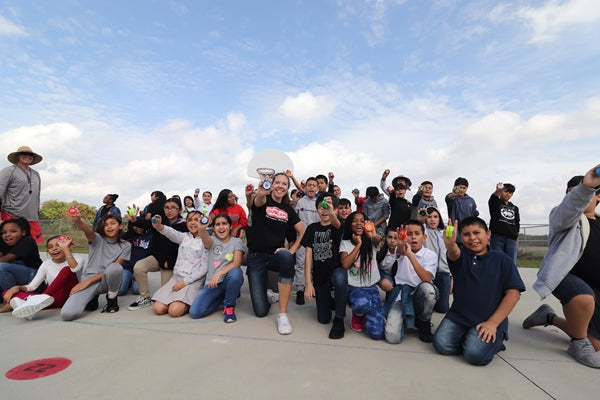 How an Ancient Toy has become a Modern Tool for Positive Emotional Development
As the second oldest toy in history, the yo-yo has traveled the world and transformed into a tool that helps develop positive emotional concepts with our youth. Although the purpose of most toys is entertainment, the yo-yo is not your ordinary toy. It is an extraordinary tool that helps children and adults emotionally with things like stress, anxiety, self-expression, and confidence.
As the leader in yo-yos for 90 years, and a partner of Disney® and Scouts, our primary goal is to provide today's youth with an easy to learn sport that promotes positive emotional development, fun, and friendship. Over time we have watched generations of kids pursue yo-yoing as a regular sport. A sport that ultimately helped them improve in their academics, social relationships, and self-expressionism.
Yo-yoing has also helped kids find a place to belong, fight depression, manage ADD and ADHD, and other emotional struggles, such as overeating and social anxiety. It is a sport that can be carried in one's pocket and played individually or as a group. Now, with social media kids can also connect with others around the world, finding new ways to express themselves with new friends who are just as unique as they are.
As a sport, the yo-yoing thrives on creativity and constant growth. Competitions ranging from local to world level introduce our youth the chance to compete individually on stage but with the support of a group or team in the audience. They encourage goal setting, self-expressionism, and determination while encouraging kids to overcome shyness and social anxiety in a fun positive way! Key emotional development concepts that translate directly to improvement in daily life experiences that ultimately lead to future success in all areas of their life.
From finding direction to purpose to personal identity, kids of all ages (even the big ones) can benefit from this fun toy. Just as there are no limitations on the yo-yo tricks one can do or create, there are no limitations in life on who you can become or what you can do.
To understand how the yo-yo impacts lives, check out this special video compilation we created to reach students during our Imagine school assemblies: 

 We hope this inspires you to find your "extra-ordinary" self and join our much-loved sport of yo-yoing.