New Entry Level Yo-Yos for 2019!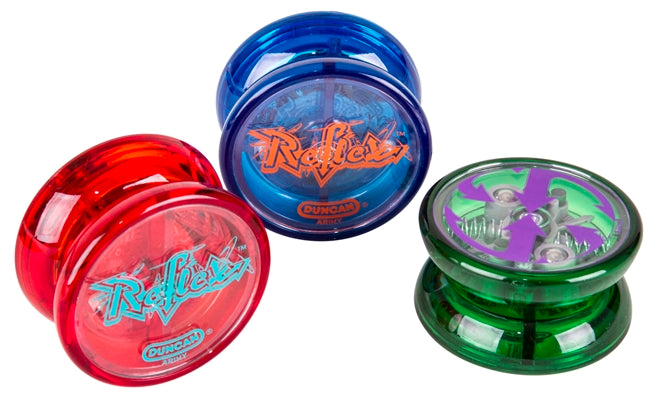 Limelight
Creating a light show on a string is easy with Limelight™! It features a rim-weighted body made of durable polycarbonate plastic encasing special LED light technology that blinks and changes colors and patterns while it spins! Limelight™ features a replaceable trans axle for looping tricks giving it the feeling of a classic yo-yo in a modern plastic design.
Reflex
The Reflex™ is the easiest yo-yo for new players. It returns to the hand without having to tug the string! In the center of the yo-yo is a centrifugal clutch. As the yo-yo loses spin, this clutch engages around the axle and the Reflex™ automatically snaps back to the hand. Its take-apart design also makes knot removal a cinch, while it's lightweight, wide shape makes learning new tricks simpler than ever before!
Butterfly XT 
Our new Butterfly XT is here! The redesigned Butterfly XT is probably the best entry level yo-yo that will hit the market in 2019. It's a bearing yo-yo with starburst response system and an added 4 grams. The additional weight and new starburst response made it so much easier for beginners to learn the most important basic tricks.
Available now on our website, and soon at your favorite store!