Seven Cool Toys for Summer Fun by Duncan Toys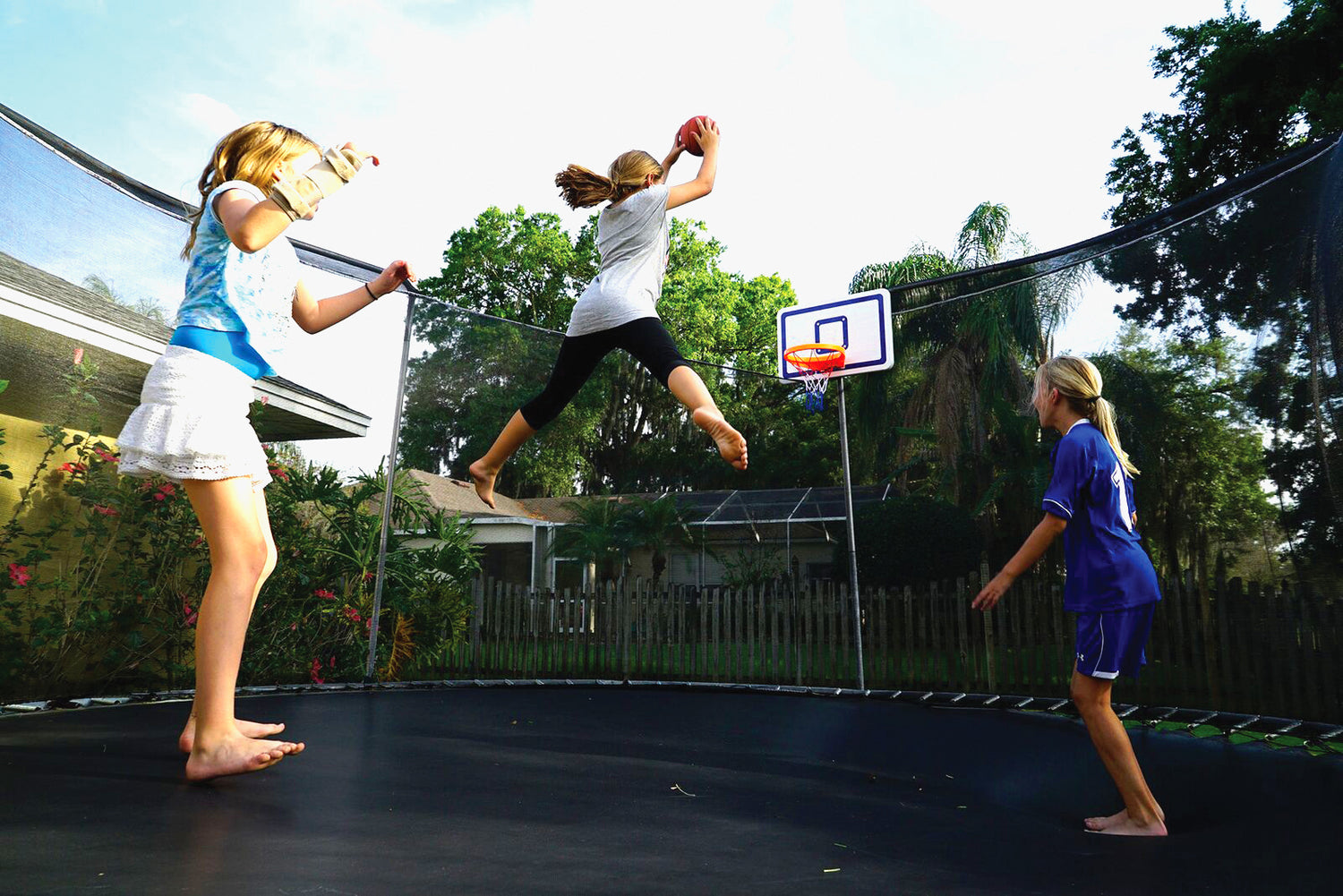 Summer Fun Toys
As experts in toys and kid fun, we have compiled a list of our top seven picks for summertime fun. Whether your kids will be playing in your yard, a pool, or at a campground, these cool toys will keep your kids entertained while you kick back and relax.
 Starting our list with a big splash, is our Splash Attack Water Skipping Balls and Action Net. Great for any outdoor fun in the water! Whether at the pool, beach, or park, the Duncan Splash Attack ball will quickly skip across any water for loads of fun. Add an extra element of fun by turning this into a sport with a net. With Duncan's new Splash Attack Action Net, you no longer have to just "play catch". The Action Net opens an array of gameplay with water skipping balls. Simply inflate, place in water, and the competition begins! Both are available for purchase individually or as a full kit! 
For every basketball fan and future All-Stars, our Ultimate XL Kit is the most portable and durable indoor and outdoor mini hoop experience! Quickly hook it on dorm doors and then switch to the clamp on feature for tailgating. Clamp-On, vertical or horizontal pole like a trampoline, pop up tent, flagpole, or RV ladder. Plus, our SnapUp Breakaway Rim helps prevent damage (not like bent metal rims), and the rim can also be replaced when abused. 
A great training tool for the future baseball player, this baseball bat has a unique patent-pending design that pops balls out one at a time for perfect practice. With the Pop 'N Hit Bat, you can easily pitch to yourself or your friends! The pop-up self-pitching mechanism at the end of the bat launches balls 5' to 10' in the air to allow for a full swing. It includes four easy-load foam balls that are conveniently stored within the bat. 
Bringing back a classic toy from your childhood, we have chosen the boomerang as our number four pick. Made from soft and safe Memorang polymer, the Outdoor Booma will make you look like a pro with a flight range of 50-70 feet! 
Do you have a child that dreams of running away to a circus? This toy might be the one for them. As seen in amazing feats under the big tent, our number 5 pick is the Diabolo. Our Phoenix Diabolo features high-speed roller bearing technology for low string friction and long spin times. The Phoenix is the only Diabolo for both beginner and pro players alike!
Summer would not be summer without the fun of campfires, flashlights, and things that glow. Lighting up the basic flying disc is the Blaze. This light-up disc meteorically streaks across the night sky with its embedded LED's brightly illuminating even the darkest night. The on/off switch allows you to play during the day or have full flashing lights at night. The official 135-gram weight and large diameter rest well in hand, ensuring long, stable flights and hours of fun. https://www.yo-yo.com/blaze-light-up-disc.aspx
Rounding off our list is our oldest and best-known toy, the yo-yo! Calling out Scouts, campers, and future sports stars, the Duncan's Yo-Yo Survivor Pack will help your child go from a beginner to a pro by the end of the summer. This kit includes two yo-yos' designed and used by actual World yo-yo champions. They will also go in style with Duncan sunglasses, extra string, a trick book, protective tape, counterweight, and the Yo-Tility Holster featuring a string cutter and bearing removal tool. As a future yo-yo sport star, your child can join our free Duncan Toys Yo-Yo Scout Program, which includes video tutorials, trick level cards, and achievement badges.