Duncan Toys - 90th Anniversary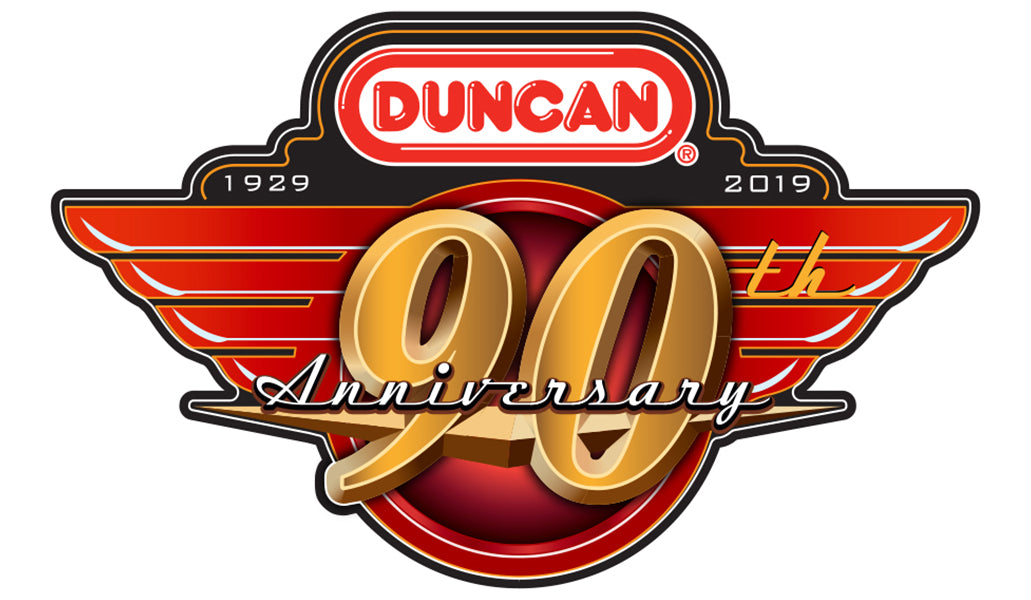 This year is our 90th anniversary, and, looking back at all these years, we couldn't be happier with the growth our brand has achieved. From the company's humble beginning as a team of Filipino demonstrators carving wooden yo-yos out of a Santa Barbara, California workshop to today's worldwide team of elite competitors, Duncan has remained rooted in their goal to develop and promote the best yo-yos in the world.
In 1946, the company moved from California to Luck, Wisconsin, where we produced an average of 3,600 wooden yo-yos per hour. A massive hub of yo-yo manufacturing, Luck quickly became known as the "Yo-Yo Capital of the World." After the manufacture of Duncan's first plastic models began in 1968, Duncan was acquired by current owner, Flambeau Inc.
Photo source: Luck Yo-Yo Capital
As time went on, there was a rise in yo-yo design innovation, resulting in different types of yo-yo models designed for different type of tricks. And with the 1990's came the advent of the ball-bearing axle design, which allowed for an almost infinite amount of yo-yo tricks and opened up a whole new world in yo-yo play.
Over the last nine decades, the United States has experienced many "ups and downs" with the nostalgic toy; the classic Duncan Imperial and Butterfly yo-yos, however, have since their releases remained household names and have been recognized as some of the most valuable toys in play relative to price.
Where else can you get hours upon hours of play time for a toy under $10? In 1999, A&BE recognized this and named the Duncan yo-yo as the number one toy of all time.
Today, Duncan's promotional arm extends beyond the traditional demonstrations and schools with social media, apps with tutorials, and partnerships with Disney Disney Springs®, Scouts (formerly Boy Scouts of America) and sponsorship of thousands of skill toy competitions worldwide.
Duncan® is primarily focused on yo-yos and skill toys. We have amazing line of yo-yos from beginner to expert, skill toys such as juggling balls, juggling clubs, Chinese yo-yo, Kendama, and many more! Recently, we expanded and added the toy section of Duncan with additions such as the Quick Cube, Planes and Gyroscopes.
We believe that Duncan is a cross generational brand and we are so happy that we have been able to be a source of joy for kids of all ages for ninety years. Whether you enjoy yo-yo, skill toys, or just plain old toys, we are overjoyed that we are able to produce these for you.
We have a lot of exciting news and promotions coming throughout the 2019 year. For now, we just wanted to thank you all for the amazing support you have given to us for all these years. Here's to another ninety years!