Freehand and Big Fun Release Dates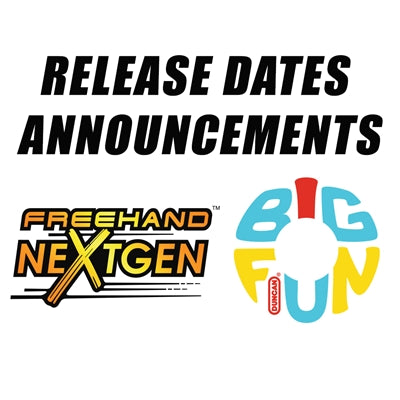 The Big Fun™ and Freehand™ NextGen are releasing soon! The two newest additions to our line of plastic yo-yos. These would undeniably be a great addition to your collection and would make perfect holiday gifts. Check out the post below for more details!
Last week, we announced the Big Fun. If you missed the post, go check it out now!
Release Date: December 15, 2018 EST
MSRP: $17.99
This Next Generation of Freehand is going to be the best one yet. You don't want miss out!
Release Date: December 22, 2018 EST

MSRP: $15.99
Both will be available on our website and our retailers list worldwide. This is an early release, and as such will be of small quantity. This release is just for the holidays, so don't miss this opportunity to get a hold of one of these as soon as possible! The full release will come in early 2019!