Put a New Spin to Your Next Family Game Night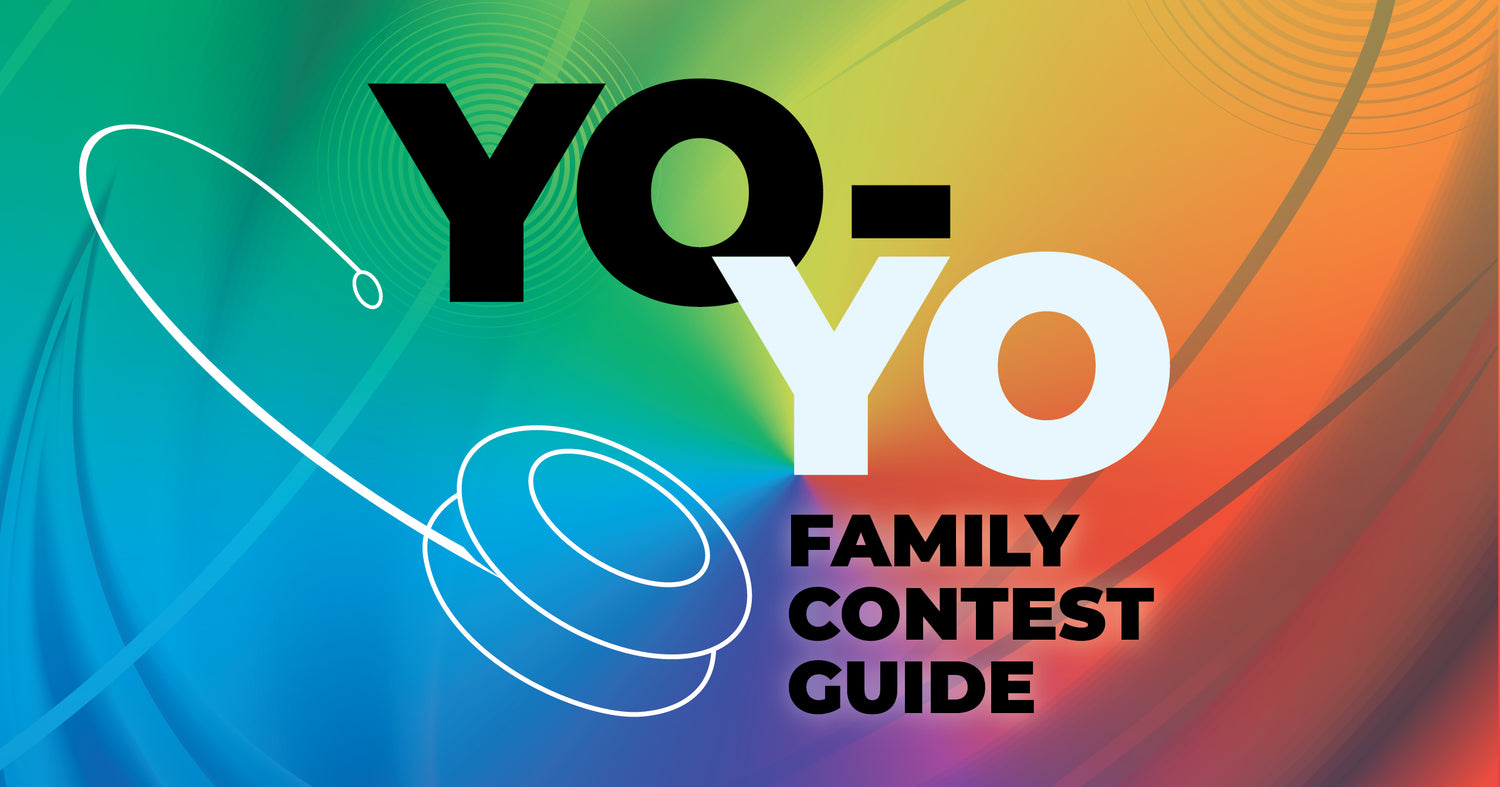 As the second oldest toy in history and one of the most known generational toys, Duncan is excited to release a new game activity for families! We call all parents to take a trip back to their childhood and pull out a favorite American toy, the yo-yo. We challenge you to show off your yo-yo skills to your kids! With our new Family Yo-Yo Contest guide, you can compete against your kids and maybe even increase your cool factor! Will Dad be better at Walking the Dog or Mom?
Implementing our Family Yo-Yo Contest could not be easier. Each participant just needs a yo-yo. Contestants line up against a wall and step forward into a designated box to attempt each trick. We suggest the trick box is 4-6 feet to allow for big tricks like "around the world." Hold your contest in the living room, game room, or outside.
Once your family masters their skills, challenge your neighbors from across the street! Our family yo-yo contest is a fun activity that allows for social interaction but at a safe distance of six feet or greater. Plus, you do not share typical game pieces or equipment. Each contestant has their own yo-yo to use.
There are ten tricks to be completed following these game rules:
Each family member steps forward for his or her tricks.
Each will have two attempts at each trick.
Landing a trick on the first try will award two points, and landing it on the second try will award one point.
Players may use any kind of yo-yo to compete but must use the same yo-yo for all tricks.
Each trick must end with the yo-yo back in the player's hand, with less than three inches of extra string hanging out.
Each competitor will need to try and complete these ten tricks:
The member with the highest total score is the winner. That is, it! To get started, download our complete family contest guide and watch trick tutorials here: https://www.yo-yo.com/family-contest-2020