Spotlight: Rick Rentz the Yo-Yo Historian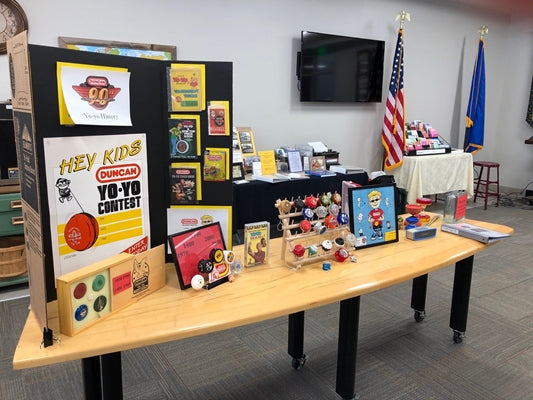 Retired Special Education Teacher Rick Rentz spends his time talking about the Duncan Yo-Yo history. It is heartwarming to see people like Rick spreading the love of yo-yoing. He could've spent his time on the beach sipping a margarita or traveling across Europe or Asia. Still, he chose to spend most of his retirement going to the museums, schools, and hospitals demonstrating old school/modern yo-yoing and teaching the history behind it.
Check out some of the photos from his recent museum and after school visits!
Thanks for your contributions to the community!